---
인사말 / Greetings
---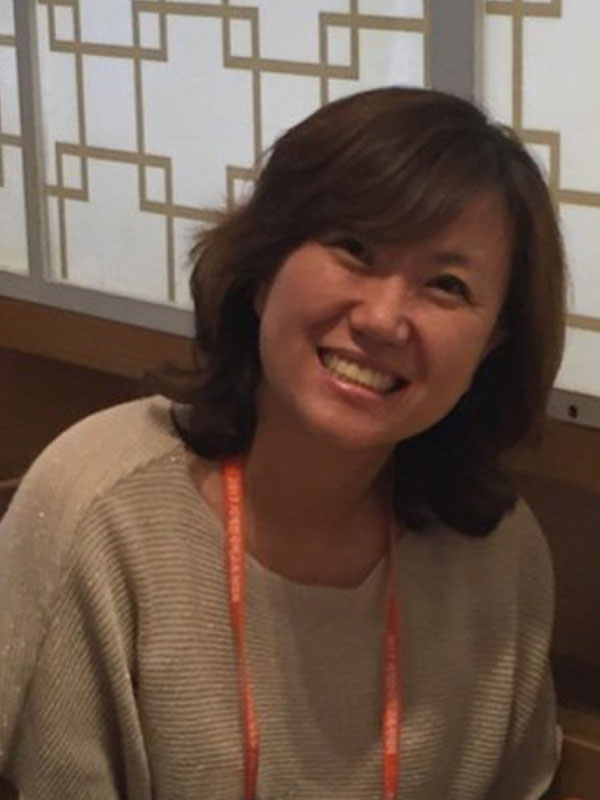 안녕하십니까? Hello?

I'm Jung-jo Lee, the 21st principal of Edmonton Korean Language School.
An Engaging and Fun Destination for Students
As the Principal of the Edmonton Korean Language School, I appreciate the valuable experience of laughing, chatting and sharing with students over the past eight years. I've felt proud watching the children growing up right here in Canada. This school has over 40 years of proud tradition, and it is my goal to deliver an educational experience that will bring students to school every Friday with an eagerness and excitement about their learning.
Cherishing our Korean Heritage
The most precious thing for our children growing up as Korean Canadians is their identity and Korean roots. At the center is Hangul, or the Korean alphabet. The Edmonton Korean Language School, which opened in 1979, always considers and studies the important task of establishing identity through Korean language education, traditional culture education, and history education for our children with about 10 passionate teachers. We are seeing a growing amount of interest and passion for the Korean language and Korean culture amongst non-Koreans as well.
Maintaining Trust and Connection with School Parents
In the midst of over half a century of Korean immigration to Canada, our Edmonton Korean Language School has been supported for over 40 years by many individuals without whom we would not have survived. We will continue to look to build trust and connection with school parents as we move forward.
Thank you.
School Principal Jo Lee
---
우리 학교 / Our School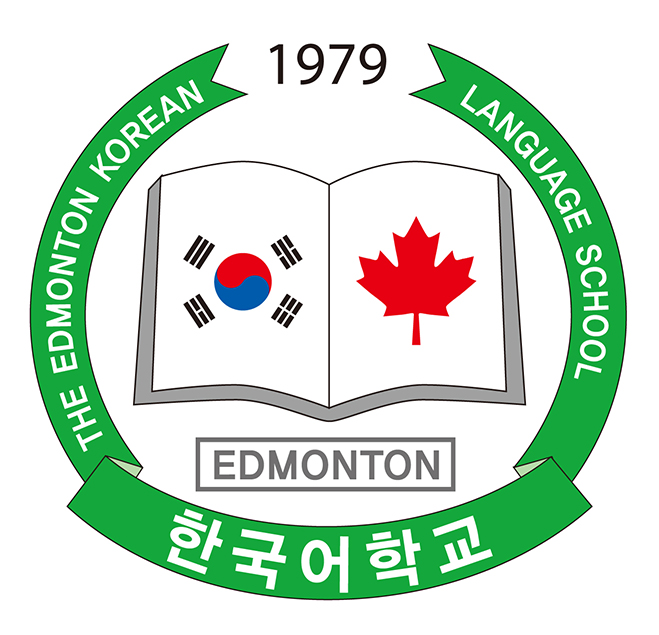 ---
교육목표 / Our Educational Goals
Advance Use of the Korean Alphabet
The Korean alphabet (Hangul/한글) is a unique writing system with scientific origins. It is capable of easily expressing almost any sound or foreign language. We look to advance the knowledge of Hangul amongst all those who are interested.
Cherish Korean Heritage
Those born of Korean heritage do not need to overcome their origins, but rather, when there is a deep understanding and reflection on one's roots other cultures can be more easily accepted. By learning and using the Korean language, one will grow and develop a deep appreciation for their Korean heritage.
Develop Mutual Respect
Canada is a nation of immigrants comprised of a variety of cultures. We realize that differences are not a mistake but make us stronger. Mutual respect allows us all to develop into healthy, complete human beings.
---
Why Learn Korean?
Korean is the sixteenth most widely spoken language in the world, spoken by more than 78 million people worldwide.The number of Korean language learners has remarkably grown in the past several decades beyond the Korean peninsula and overseas Korean communities due partly to South Korea's increasingly visible roles in world economy, technological innovations, and global popular culture.

Many English speakers may feel initially quite intimidated at the prospect of learning the Korean alphabet. However, due to the logical rule structure of the Korean language, learners will be surprised how quickly they will be able to read and write.

Learning another language can be a lot of work, but it is rewarding and opens your eyes to other cultures and people.


Adult Class - Level 1
Designed for learners with no previous experience with Korean, this class will teach the basics of Korean sentence structure using a variety of reading, writing and speaking exercises. Students will learn the basics of conversation and build confidence while learning to express themselves.
Adult Class – Level 2
Building on the foundations of Level 1, the Level 2 course assists students in furthering their knowledge of the Korean language by teaching additional grammar forms and promoting group conversation.
Classes run from September to June each year. Registration for the new school year opens up each year in July via this website.
2 students from one family
---
1-Year Registration +
Learning Materials
**Non-Refundable**

1 Student
---
1-Year Registration +
Learning Materials
**Non-Refundable**

3 students from one family
---
1-Year Registration +
Learning Materials
**Non-Refundable**

Mailing Address
P.O. Box 68102,
162 Bonnie Doon Mall,
Edmonton. AB T6C 4N6
School Address
ASSIST Community Services Center
810 Saddleback RD NW,
Edmonton, AB T6J 4W4